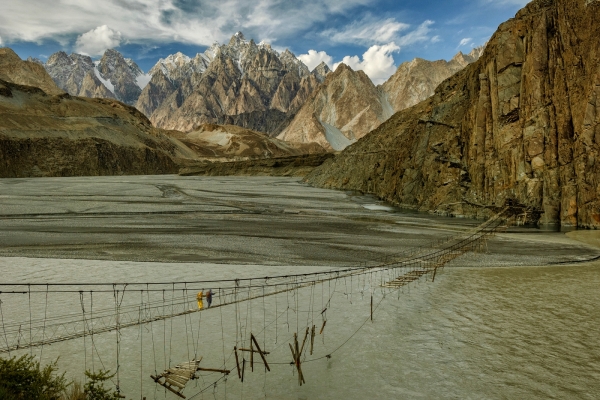 GOOD news! Regular club meetings resume in 3 weeks! Tuesday September 5th is our first meeting of the season, featuring a presentation by long-time club member Kieron Nelson.
Here's a bit about Kieron's presentation, entitled: The Road Less Travelled - Forbidden Frontiers
Join photographer Kieron Nelson, as he journeys through the Sahara Desert in "The Republic of the Niger" (whose borders are now closed due to the recent military coup); the Taliban- controlled Northwest Frontier of Pakistan; and the highly militarized Indian territory of Jammu and Kashmir. A sample photo is attached.
And here is a bit about Kieron: Kieron joined the Sarnia Photochromatic Club as a novice photographer in 1991. Photography has taken him from the Ashram of Mother Teresa, to witnessing tribal rituals in the Amazon Jungle. Kieron's photographs have been published by leading magazines, and organizations, including "National Geographic" and "CNN International". He has been exhibited at "The Museum of Ethnology", Salvador, Brazil; the "Royal Geographical Society", London, England; the "National Geographic Awards Show", California; and the "Instruments of the World" exhibition in Seoul, South Korea.
Please come out to the library theatre to see Kieron's amazing images. For those who are unable to attend, the meeting will also be available on the Zoom app.